Colin Flint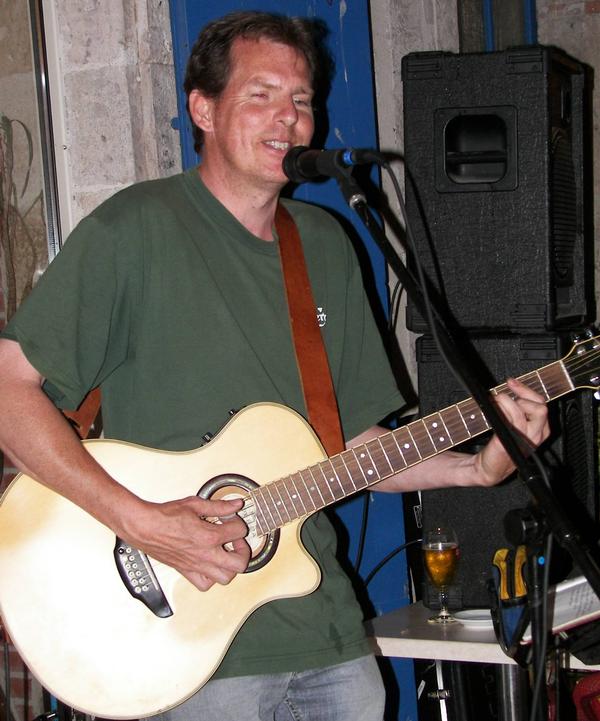 Colin is Coverdive and the cricket bat guitar. Colin brings together his love for cricket, playing guitar and his carpentry craftsmanship in this exclusive and unique product that is gaining extraordinary interest in both cricket and music worlds alike. Colin spent years of development to finally reach the end product he creates today. Each guitar is unique and individual as well as hand made to specific requirements. The rarity of the Coverdrive CF is such, that each unit is individually serialized and purchase of such a beautifully crafted instrument is extremely difficult to come by.
Colin has in excess of 30 years personal experience of carpentry & joinery, playing rock music across Europe and indulging his love for cricket. Each guitar takes considerable time to build, hand made by Colin and co-conspirator Steve, in Somerset, England. After spending a number of years in France and Switzerland, Colin decided to spend more time in England to finally develop his long standing vision... the Coverdrive CF.
Colin can be found deep in the English countryside away from the beaten track in a sleepy Somerset village, and is renowned for his expert carpentry skills as well as a 'dab hand' at impromptu entertainment with silky guitar playing and voice!
For more information regarding the Coverdrive CF, please email contact details to colin flint@cricketbatguitar.com